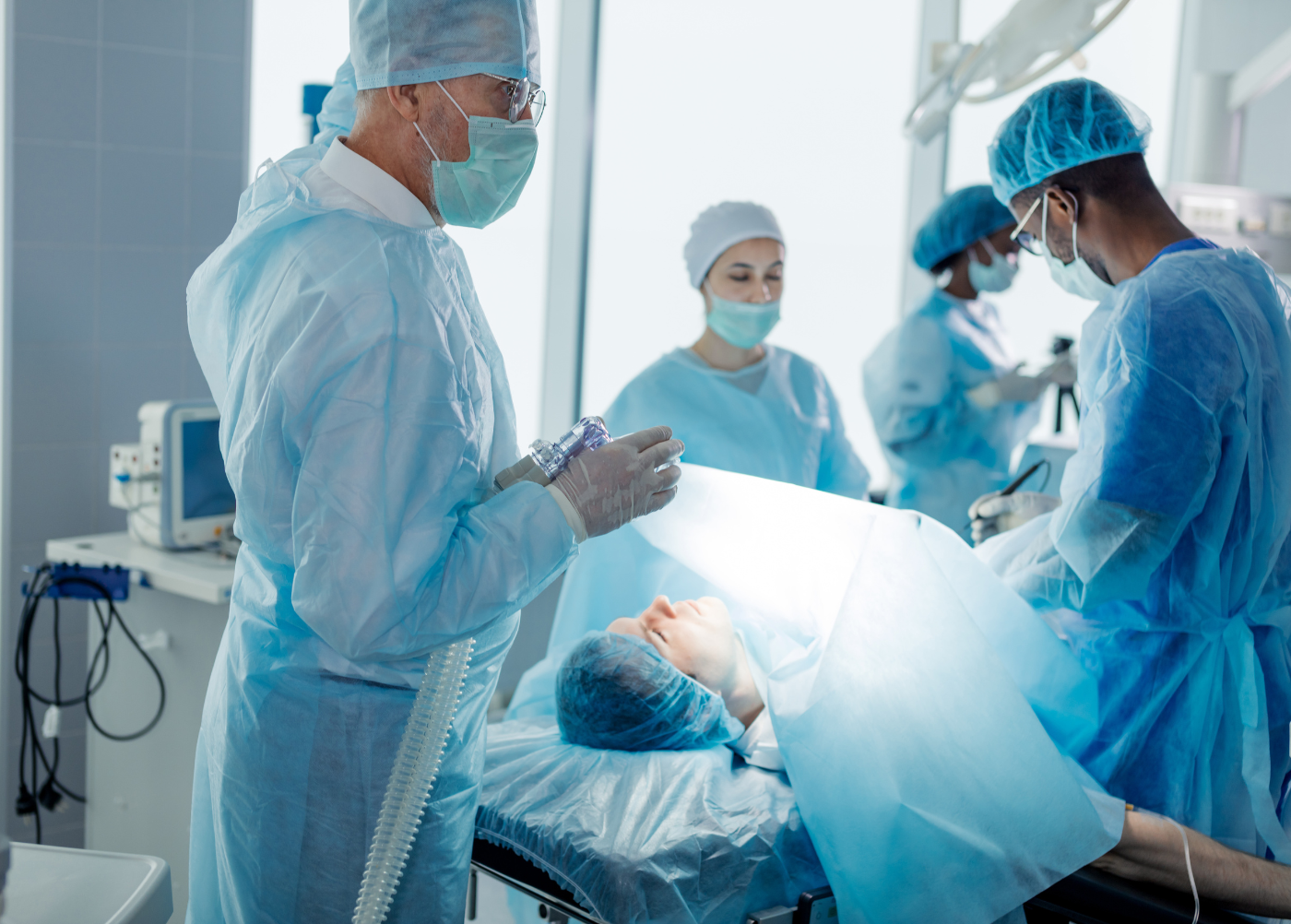 Implant contamination is one of the primary reasons medical devices fail—and the source of the microbes responsible is often the operating room itself. Orthobond has created revolutionary nanosurface technology that mechanically kills bacteria, viruses and fungi while being safe for human contact.
Hospitals and ambulatory surgical facilities go to great lengths to create a sterile, or aseptic, operating room environment. Proper ventilation, protective garments for doctors and staff, and disinfection of surfaces and instruments are among the most basic practices of any comprehensive sterilization protocol, yet post-surgical infections are on the rise.
"Implant contamination" associated with orthopedic devices, heart valves, pacemakers, surgical mesh and other medical implants is a particular area of concern. When microbes contaminate a medical device failure may occur, which requires removal of the device and additional surgery. The removal puts the patient at increased risk of complications, delays addressing the initial medical concern, and often substantially adds to their financial burden.
Despite facilities' best sterilization efforts, operating rooms are rife with microbes. Among the recognized sources are ventilation systems that cause airborne contamination; sneezing, coughing and shedding from staff clothing; and traffic in and out of the operating room during surgery. Regardless of the origin, microbes can contaminate any surface in the surgical suite—including medical implants once they are removed from their sterile packaging.
Consider this staggering statistic: Nearly half of post-surgical infections are attributed to implanted medical devices.[1] Mortality rates associated with these infections vary depending on the type of device, but one recent study found that the 5-year survival rate for an infected total-knee implant is lower than the 5-year survival rate for breast or prostate cancer.[2]
Although it may be virtually impossible to create a truly sterile surgical environment, Orthobond has been working to reduce medical device contamination for more than a decade. Our technologies aim to significantly reduce surgical contamination on medical devices, as well as instruments used during implantation procedures.
Our solution: Nanosurface treatments that mechanically kill bacteria, viruses, and fungi without harming surrounding tissues or causing systemic side effects. These broadly-patented technologies have been proven to be effective against the microbes that are most commonly associated with implant infection, including S. aureus, MRSA, S. epidermidis, P. acnes, P. aeruginosa, E. coli, and C. albicans.
Source: Zhao W, Libera M, Prysak M, Katz J, De Stefano L. An in vitro model of microbial contamination in the operating room. J Biomed Mater Res B Appl Biomater. 2022 Nov;110(11):2472-2479. doi: 10.1002/jbm.b.35104. Epub 2022 May 27. PMID: 35620867.
[1] Darouiche, Rabih O. "Treatment of infections associated with surgical implants." New England Journal of Medicine 350.14 (2004): 1422-1429.
[2] Kurtz, S. M. et al. Are We Winning or Losing the Battle with Periprosthetic Joint Infection: Trends and Mortality Risk for the Medicare Population. J. Arthroplasty (2018) doi:10.1016/j.arth.2018.05.042.